GAY TO RESTART HER SOLO CAREER.

Gay Woods has decided to restart her solo career at last. Having been out of music for a long time before rejoining Steeleye, working with the band has given her fresh impetus to return to composing and performing as a solo artist as well. This won't mean an end to her time with Steeleye, just that she is actively pursuing the possibility of individual work to run alongside group efforts.In announcing the news to the site she said, "I hope to do a solo record - that's certainly on the cards. The first five years of Steeleye were just crazy. Some people thought that was it - it was all I'd ever done"
One of the reasons for the creation of this website is to oversee this new part of Gay's career.
There is more from this chat with Gay on Richard Hollis's site on the news page. She gives her opinions on composing again for the new Steeleye album.

Gay features in Book and Documentary on Celtic Women

Gay is featured in a new book called 'Celtic Women In Music : A Celebration of Beauty and Sovereignty' published by singer Maireid Sullivan. Maireid is coming over to Ireland to film Gay at some stage for a film documentary on the same subject. She will also be the cover feature in the American magazine AMP in October and this site has been able to print that interview in full. Other folk singers included in the book are Maddy Prior and June Tabor.


Click here to order a copy of Maireid's book


GAY HINTS AT POSSIBLE SET

Gay has given the first indication of what might be included in a solo set if she tours. She has promised that new material would be at the heart of her set list; - "That's what I'd like to go out with rather than the tail-ends of Steeleye stuff...something fresh." When I asked her if she would perform any of the old Gay and Terry Woods material she was less certain, " At a push, I could revamp them. Some of the songs I loved, it would be good to do them with piano's and things.."



STEELEYE IN AMERICA
Steeleye have made a triumphant return to the USA for the first time since Maddy Prior's departure. The new line up - Gay with Tim Harries, Peter Knight, 'new boy' Rick Kemp and Dave Mattacks played to a GREAT reception. You can read some American reviews on Richard Hollis's site.


Steeleye's USA tour 2000 reviewed

At last !! 'Bedlam Born' the new Steeleye album has been released by Park Records. As a hint, those pre-ordering with Park got their copies a few days before official release date. Worth noting for the future.
Your Site Ed posted a review on the Unofficial Steeleye Span' website which is linked from here (see above) but this site will look in more detail at Gay's contribution in due course. The album is very different from 'Horkstow Grange' with all members exploring new musical directions which can only be good and healthy for the long term future of 'The Bus'. Gay's songs include 'The Connemara Cradle Song' which the band have played live over the past year and her voice is at it's brilliant best on this record. Eventually, I hope to get Gay talking about her role in ' Bedlam Born'. If you want to ask her any questions regarding HER part in it do contact this site- ideally before the end of the UK tour in early November and I'll beable to put any points you raise directly to her.









'RENAISSANCE' BAND PAINT A PRETTY PICTURE
Steeleye Span are back in the UK and on tour. Their set contains mostly material drawn from the last three albums - those recorded since Gay's return and she is evidently much happier with that. Her performance on stage is better and livelier than ever ! The whole group have been energised by what Gay calls their 'renaissance'.
For a full review of the groups touring set, go to Richard Hollis's site. I met Gay after the show at Derby Assembly Rooms - ironically where I first saw the band ten years before. We took some pictures which I have put into the gallery.




GAY WOODS has talked for the first time since coming off the long Steeleye Span tours of America and the UK. Her interview covered the recording of the latest album Bedlam Born, the audience response to the tour and the renaissance Steeleye sound as well as her plans for a solo record.The interview appears on Richard |Hollis's Unnofficial Steeleye Span site. It is linked from our 'interviews index' page.

GAY SOLO RECORD IN OFFING

Coming off the back off the Steeleye tour Gay has admitted to being enthused with the idea of recording a solo record. This was something she first toyed with following her return to the band. Now, with a bit of time before any further group commitments, she is actively looking for a record deal. She also admits to having lots of ideas for songs ongoing. She told 'Full Moon' "I''m really excited about singing again for the first time in a long time." It is likely that any album would be recorded in Ireland, probably Dublin and she already has an idea of who the musicians would be that would comprise the band - one of which, at least, would be very well-known to Steeleye fans.
Oddly enough, Gay has never recorded on her own during the whole of her career. This would be her very first solo-credited album !
FURTHER TO THIS, Gay has been collecting material and has two labels interested. She should decide soon and hopes to go into the studio in February of 2001. She was saying nothing as so content other than it would cover a 'broad range' of styles.

November 2000- Updated, December 2000

ARCHEOLOGISTS DIG FOR GAY !
Gay has chatted to the authors of an authorised biography on Ashley Hutchings. Their interest is, of course, in his early days. Gay said, "They're treating the first Steeleye like something from an archeological site or the distant, distant past.They've been down to the cottage where we got it together. They were looking for drawings I did". Gay did admit to still having the sketches of the early line-up and said they'd been lanquishing in the same box for nearly thirty years until she found them three years ago. I've asked her to get copies for Full Moon. It would be great if she did !
November 2000



Photograph copyright Ian Burgess


WOODS BAND CLASSIC - RELEASE DATE

GAY ANSWERS SECULAR CRITICS ay Gay Woods has commented about the inclusion of I See His Blood Upon The Rose on the latest Steeleye Span album 'Bedlam Born'. There had been some complaints that the recording of the track and another 'Stephen', about a stable boy during the time of Herod, had dragged the band away from a mostly secular stance. Gay was unrepentant,saying, "What's wrong with that. I think Christ was a wonderful figure. Where would some people be without that figure as a man or god ? (People) should expand their conciousness a bit more before they start pinning a song down to just one thing." About the poet Joseph Plunkett, who penned I See His Blood and was executed during the Dublin Uprising in 1916, she added, "Certainly a waste of a good life... what would he have done afterwards. Why the helldid they execute him ? Their anger was such they had to execute him the next morning"
December 2000

.If you've been following the ongoing saga of the 're-release' of The Woods Band's classic 1971 LP you'll know Full Moon has been trying to verify the story for sometime.Gay claimed to have seen the CD whilst on tour in October but no one had any details of it's release. It was sporting a Mooncrest number but the label said it had been put out by Westside Records. However, pending acknowledgment from both labels and after investigation by folk suppliers Musikfolk, I have to assume that there is NO official release of the album. The copies circulating are, in fact, bootlegs, taken from the 1977 re-release of the record which DID bear the number Crest 29. I am still waiting on news back from Mooncrest but realistically this does seem to be the solution and my thanks go to Ian and Stephanie at Musikfolk who have done the digging on this.
AT LAST ! SOME DEFINATE NEWS ! Trojan say The Woods Band ' album should appear 'in the next six months' on the Westside Records label
December 2000

GAY QUITS STEELEYE
I'm sure you've all read the statement on this site about Gay Woods leaving Steeleye. It's a big shock for me to. I've been doing her site only a short time but she always seemed, outwardly at least, quite happy with the band and it's music. Reading between the lines, I think she found touring quite hard work, especially as it meant lots of domestic arrangements had to be made and she was away from her family for quite a while. There were other reasons as well of course but now, as Steeleye continues, so must Gay's career.
Many of you have sent in messages of support or signed the guest book. Please carry on doing this. I have already passed several of these on and will do very soon with the rest as I am in daily contact with Gay at the moment. Likewise, if you have any questions for her about what comes next regarding her future plans, fire away.She is most appreciative of your support and looking forward quite positively. January 2001


SOLO LP
ON COURSE
Gay's leaving of Steeleye Span shouldn't interfere with her plans for a solo record. She has said these remain on schedule, although now they are not constrained by Steeleye's timetable and the trip to the studio that was originally pencilled in around February is likely not to take place now until later on in the year. In the meantime Gay is continuing to write new material.The good news is she will definately tour to support the album.
January2001

NEW INTERVIEW COMING
Gay Woods has done an interview with the magazine 'Record Collector' which should be coming out very soon.As soon as I can get a definate date I'll let you know here. It promises to be a great article and it contains the first mention she made of her leaving Steeleye Span. Anyone who has read the magazine in the past knows that it prides itself on giving a definitive discography and thats certainly going to be most welcome in Gay's case as even she isn't exactly clear on what was released and when ! In addition the magazine took photographs which are always welcome on this site !!
January 2001

RECORD COLLECTOR INTERVIEW
Full Moon has received the following message from Colin Harper of Record Collector re the forthcoming interview in the magazine ; -
the piece will appear in the issue out at the end of February, using a standard Steeleye 2000 pic and one or two rare record illustrations. I should point out it won't be a full RC piece with discography but rather a two or threepage 'Short-Take' as these things are termed. I've managed to cram in reference to most of Gay's career including pre-Steeleye. The interview I did was largely for a book I'm writing on Andy Irvine and Sweeney's Men so we concentrated on discussing that era.
Full Moon has received permission to reproduce this article in full on the site for the benefit of overseas readers.
February 2001

WOODS BAND CD- RELEASE DATE
At Last !!! Demon Records are to produce the long-awaited official CD issue 'at the end of March'
February 2001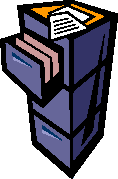 FOR EVERYTHING THAT WAS
NEWS AND NOW ISN'T